Todd Alden
Director of Hospitality
Todd joined our team in December of 2020. He has a passion for food and excellent service. Todd earned his bachelor's degree in Food Service Management from Johnson and Wales University and was certified as ProChef II from the Culinary Institute of America His highschool superlative: "most likely to own a restaurant" (close enough!)
Beth Stipanov
Hospitality Services Director
Beth graduated from Springfield College in 1995 and was so excited to join the Harvest Table team at her alma-mater. She has worked in the hospitality industry for 30 years with focus on operations, sales, events and most importantly the PEOPLE! Beth enjoys spending time with her friends and family!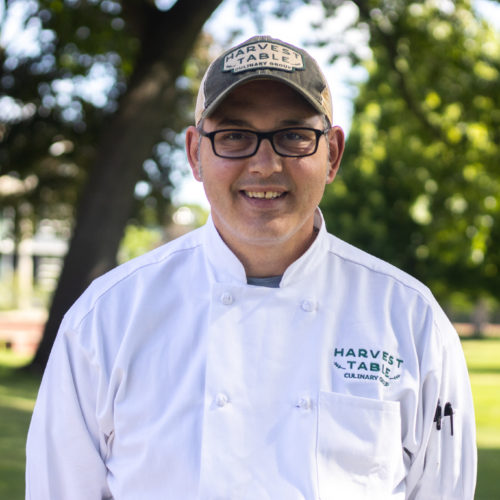 Leo Bushey
Executive Chef
Leo joined the Harvest Table team in July of 2022. With 34 years of culinary experience he is excited to put his knowledge and skills to use here at Springfield College. He is passionate about educating our campus community on healthy eating and can't wait to get started. When Leo isn't in the kitchen he enjoys spending time with his family and friends!
Michelle Connors
Director of Catering
Michele joins our team with experience spanning over 25 years, 15 of them managing the F&B department of an awarding wining hotel. Michele holds a degree in Hospitality Management and Certification in Culinary arts. Michele is best known by coworkers for her uncanny ability to quote movies and her love of her farm animals!
Ben Duquette
Retail Dining Director
Ben joined the Harvest Table team in February of 2021. Ben has over 25 years of experience in the restaurant industry and brings his knowledge of guest services and great food to his role. He is very passionate about giving the Springfield College students the best dining experience possible.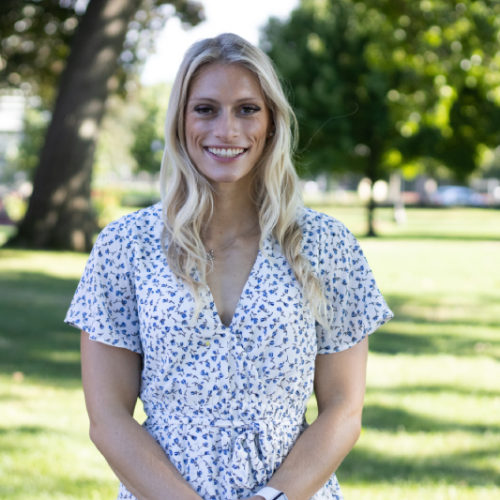 Holly Corcoran
Registered Dietitian
Holly Corcoran, MS, RDN, LDN is nationally recognized registered dietitian nutritionist. Holly completed her Master of Science in Food Science and Human Nutrition at the University of Maine and is excited to engage with students to help them find nutritious and delicious meals on campus. As well as, help students build a positive relationship with food. Outside of work: Holly enjoys obstacle course races, hiking, beach days, and spending time with family.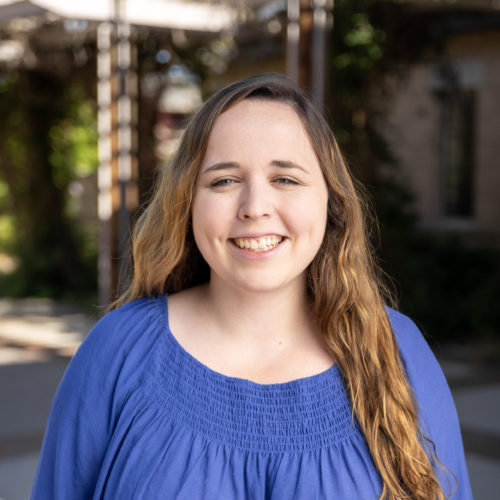 Emily Sweetman
Guest Experience Manager
Emily was born and raised in Enfield, CT and can proudly say she is a Springfield College Alumni. Emily brings years of marketing, social media, and guest service experience to the Harvest Table Team. She loves to craft, bake, kayak, shop, and spend time at the beach with her family and friends.
Mary D'Angelo
Office Manager
Mary attended Springfield College and has worked at Springfield College for 18 years. She enjoys working with such a wonderful group of people here at Springfield. Outside of work: Mary enjoys camping, spending time in nature and eating spanakopita. Yum!