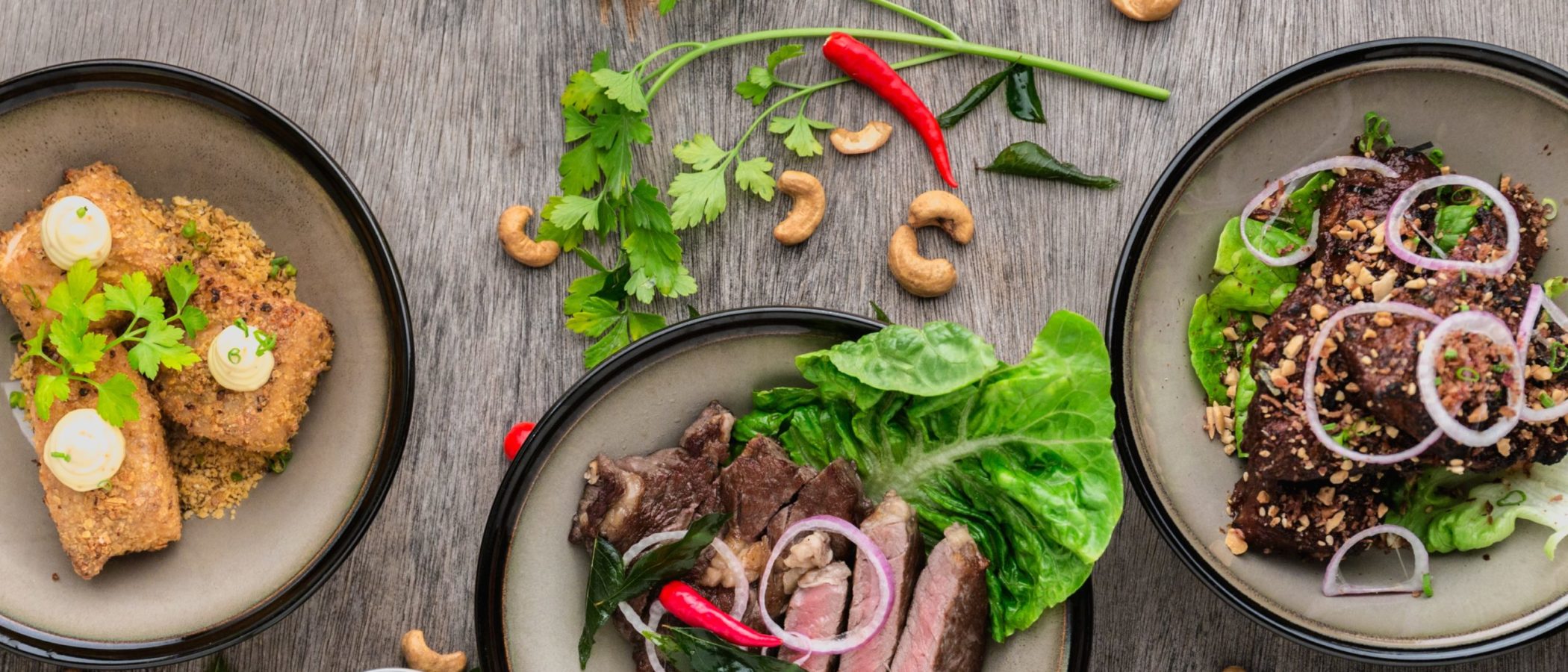 What We're Doing on Campus
At Harvest Table we pride ourselves on using responsibly sourced ingredients whenever possible. We partner will local brands to provide quality products to our community. These are some ways we work towards these initiatives:
Local Purchasing
Did you know Dining Services sources food from many local farmers, growers and distributors? The list changes throughout the year depending on seasonality and availability. However, here is a sampling of a few of our partners:
4 Town Farm, Seekonk, MA
Alyson's Orchard, Walpole, NH
Atlas Farms, South Deerfield, MA
Belkin Family Lookout Farm, South Natick, MA
Cape Cod Select, Carver, MA
Confreda Farms, West Cranston, RI
Decas, Carver, MA
Fairview Farms, Whatley, MA
The Farmers Garden, Rehoboth, MA
Farming Turtles, Exeter, RI
Hillside Mushrooms, Little Compton, RI
J.P. Sullivan & Co, Ayer, MA
Jonathan's Sprouts, Southeastern MA
Nourse Farm, Whately, MA
Oakdale Farm, Rehoboth, MA
Pell Family Farms, Somers, CT
Quonset View Farm, Portsmouth, RI
Quansett Nurseries, South Dartmouth, MA
Scott Farm, Dummerston, VT
Steere Orchards, Greenville, RI
Szawlowski Potato Farms, Hatfield, MA
Taste Buds, MA
Wilson Farm, Lexington, MA
Wysocki Farms, Amherst, MA
Young Family Farm, Little Compton, RI
Recycling
Dining Services partners with campus to recycle cans, bottles, cardboard and plastics from all dining locations across campus. We are committed to minimizing our environmental footprint. Look for signs in our locations for information on where to put your recyclables.
Trayless Dining
Did you know Dining Services has been trayless since 2009? By dining trayless, you have helped positively impact the waste stream. Dining trayless minimizes food waste, conserves energy and water, and reduces the amount of cleaning chemicals entering the waste stream.
Recycled Content Paper
We use 100% recycled content office and copy paper in all dining locations on campus
Fryer Oil Recycling
One hundred percent of Dining Services used fryer oil is recycled by Western Mass Rendering to be used for biodiesel.
Green Cleaning
All dining locations are committed to using green cleaning products in our operations to reduce the need for chemical based cleaning products and provide a healthy and safe learning environment.
Energy & Water Conservation
We train our employees each semester on common energy and water conservation practices in order to conserve precious natural resources.